JT Manages Latino Policy Forum "Latinos on the Move" Policy Breakfast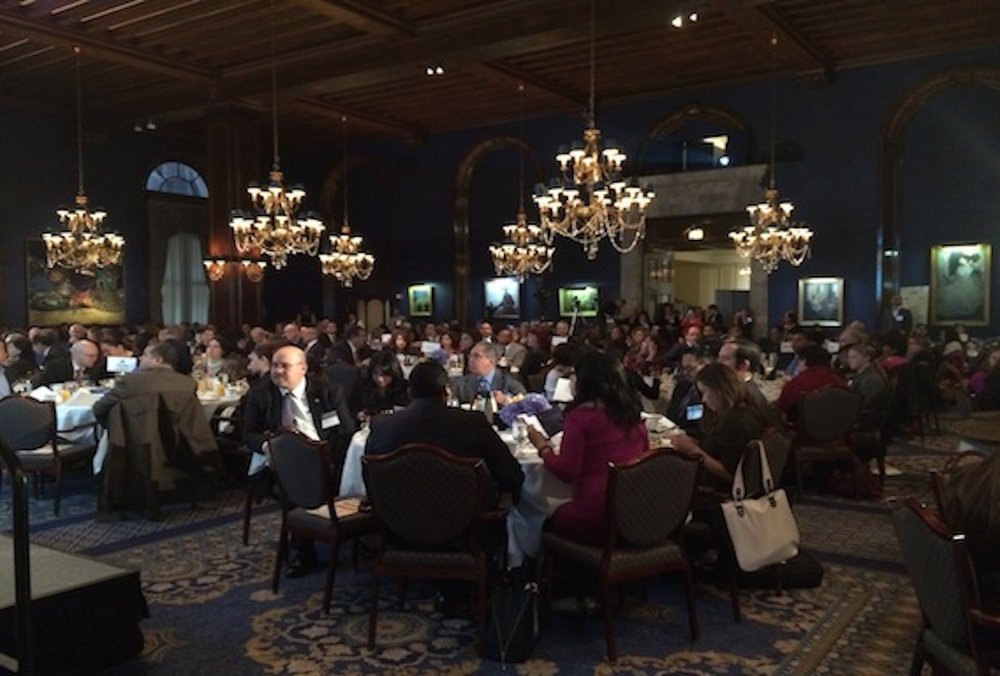 JT-managed "Latinos On The Move" breakfast a smashing success.
On Wednesday, October 29, 2014, the Latino Policy Forum hosted its fourth annual policy breakfast. The event informed hundreds of key civic and corporate leaders about the importance of Latinos in the state of Illinois. The nation's foremost author on Latino leadership, Juana Bordas, provided the keynote speech with a discourse on how Latinos are transforming America. Other speakers included Latino Policy Forum Executive Director Sylvia Puente, La Casa Norte Founding Executive Director Sol Flores and Cook County Commissioner Jesus "Chuy" Garcia, who received the Latino Policy Forum Champion of Change award.
JT provided event management, logistics and media outreach for the event, which was held at the Union League of Chicago and attended by more than 350 people.
Need help with planning a large event?